About Energy Insulation Conservation, Inc.
For 35 Years Mechanical and Plumbing Contractors have been turning to Energy Insulation for their insulation needs.
Our Mission
To provide exemplary customer service installing the highest quality insulation products in a professional workmanlike manner; To respect the dignity of all workers and to work in harmony with all trades to provide a quality finish product for the customer.
Our Insulators:
Our Insulators have undergone a rigorous 4 year apprenticeship training program by Heat and Frost Insulators Local 6 and in the field under the instruction of seasoned insulators. They provide top quality work for projects big or small.
Safety:
Safety is a number one priority. Our insulators are all OSHA 10 or OSHA 30 certified and we provide our employees with up to date safety equipment and PPE.
A full range of Insulation Services.
In addition to commercial construction projects, we also provide service insulation for mechanical systems at plants, schools, offices buildings, and hospitals. Whether in clean rooms or food processing areas, we know quality standards and cleanliness are priorities and we can use products that suit your needs.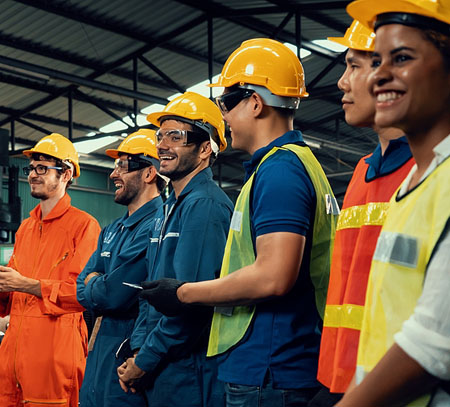 A team of insulation professionals who are there when you need them.